Contact and Location
Cloudberry Clinic is conveniently located along the main street of Woollahra, in the heart of Sydney's Eastern suburbs and in walking distance of Centennial Park. Unmetered street parking is available. A 2-hour car park (minimum) is recommended to avoid rushing to and from your appointment. Public transport can also deliver you to the centre of Woollahra village.
Our practice occupies a permanent space within the Quirky Kid Clinic directly above Rationale and Ray White. On arrival, please press the Quirky Kid intercom at street level and then make your way upstairs, turning left to reach the waiting area where you will be met by your therapist. A lightweight stroller, car capsule or baby pouch will make access easier if you are bringing an infant(s). Just let us know if you need a hand.
We would be very pleased to hear from you, whether to make an appointment or to answer any queries you may have.
Please contact our reception by phone or email any time between 8.30am-5pm from Monday to Friday.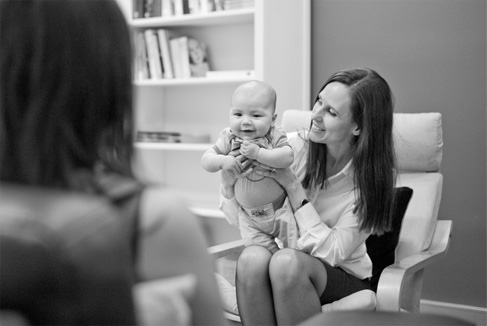 Street Address:
Unit 2, First floor, 83-85 Queen St,
Woollahra NSW 2025
Postal Address:
PO Box 3183, St Pauls NSW 2031