Contact, Location and Facilities
Cloudberry Clinic is located at 42a Frenchmans Rd, North Randwick, conveniently situated in a vibrant village atmosphere within the heart of the Eastern Suburbs. You will find us amongst award winning cafes, fantastic food providores and boutique stores.
Our lovely haven is styled with your comfort in mind. Feel at home in our freshly renovated and air-conditioned space. We would be pleased to make you a calming cup of tea or espresso coffee at your request anytime during your session.
We aim to provide an increased level of comfort in a secure and calm environment where you can feel relaxed, nurtured and respected. (By the way we have well-appointed private bathroom facilities.)
We are well sign-posted and above Family Matters Hairdressing, next to Skin Body Blyss and close to both the Bake Bar and Bunnings.
Unmetered street parking is available, and the area is also well-serviced by public transport with a bus stop directly outside our entrance.
On arrival, please press the intercom at street level to gain access then make your way upstairs where you will be met by your therapist. A lightweight stroller, car capsule or baby pouch will make access easier if you are bringing an infant(s). Just let us know if you need a hand.
At the clinic, we have made several adjustments to ensure everyone's comfort in light of recent coronavirus cases.
We would be very pleased to hear from you, whether to make an appointment or to answer any queries you may have.
Please contact our reception by phone or email any time between 8.30am-5pm from Monday to Friday.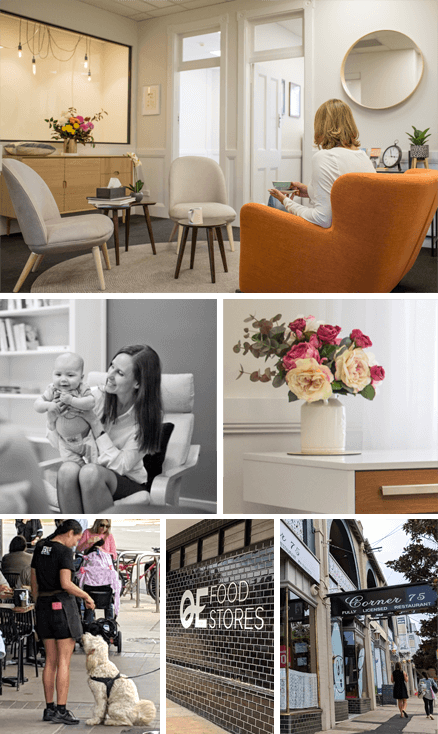 Street Address:
42a Frenchmans Rd, Randwick NSW 2031
Postal Address:
PO Box 3183, St Pauls NSW 2031